Certificate of International Management and Practical Ethics (CIME)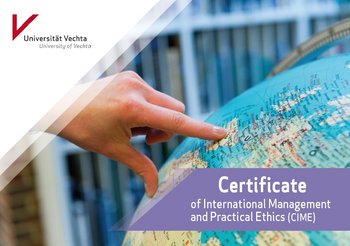 International management requires skills that go beyond the ordinary business management canon. This is where the CIME programme comes in, which is open to all students at the University of Vechta. It is offered by the International Office in close cooperation with the professors for "Business and Ethics: Social Business" and "Philosophy".
Economic, philosophical, ethical and cultural perspectives are taken into account in the certificate course. Participants acquire a comprehensive competence profile that combines specific business management action competence with ethical reflection competence and allows them to act in an economically wise and socially sustainable manner, also in intercultural and international contexts.
The programme specifically focuses on management studies and practical philosophy. It comprises 42 credit points in total. All courses and seminar examinations are held in English language.
In order to receive the certificate, seven of the following eight modules must be completed.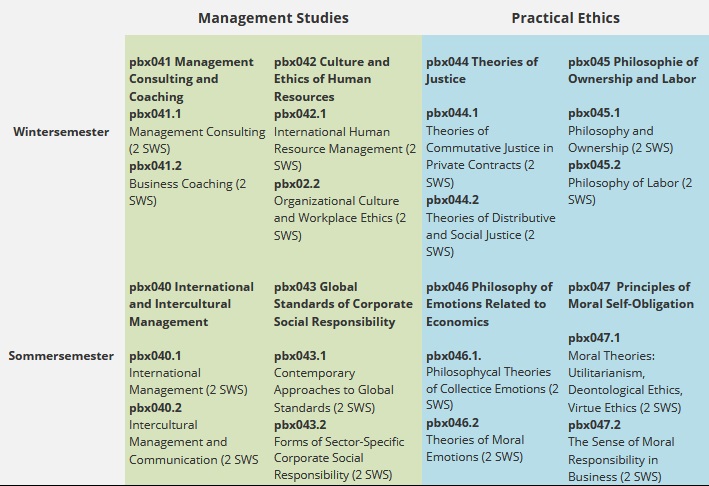 Contact
The contact person for students at the University of Vechta is Prof. Dr. Christoph Schank (professor for Business and Ethics: Social Business).
International students please contact Prof. Dr. Jean-Christophe Merle (professor for Philosophy).
General enquiries: cime@uni-vechta.de