Intercultural learning and international networking in the classroom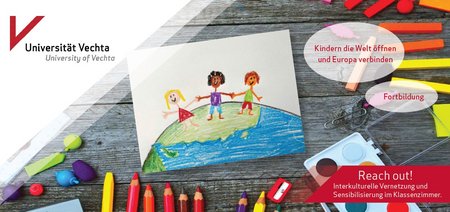 You are a (prospective) teacher and would like to teach your students an appreciative attitude towards social diversity and strengthen their intercultural competences? You would like to identify hidden racism in teaching materials and raise the awareness of your students for discrimination and racism? You would like to find a way to network with German or international schools and teachers?
The continuing professional development programme "Reach Out!" informs about backgrounds and methods and offers sufficient room for joint reflection.
Review
In July 2019 and February 2020, around 20 (prospective) teachers from Albania, Germany and Kosovo participated in two consecutive workshops on the topic of raising intercultural awareness in the school context.
The programme overview provides an insight into the topics discussed:
Outlook
The next workshop is planned for February 2022. Details will be announced shortly.
---


Supported by the German Academic Exchange Service (DAAD) with funds
from the Federal Ministry for Economic
Cooperation and Development (BMZ)