The SMD (Studentenmission in Deutschland = student mission in Germany) is a network of Christians at schools, universities and at work. This student initiative offers biweekly theme nights and cosy community evenings during the semester. Christian faith and questions of life are discussed and inspired, e.g., through speakers or musicians.
---

In May 2016, a student newspaper was established again: DATT BLATT. A small editorial team has been formed on a voluntary basis, which issues its own publications at regular intervals. Thanks to the initiative funding by the AStA, the newspaper is free of charge for all students at the university and is available on campus. Everyone is invited to join the editorial team or to contribute to the student newspaper by sending in guest articles. DATT BLATT includes various topics, from horoscopes to well-researched stories. Contact person at DATT BLATT: Lynn Mühlmeister(redaktion@dattblatt.de)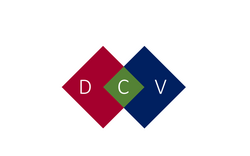 The Debattierclub Vechta is a student initiative at the University of Vechta. At weekly debating evenings, the participants discuss current topics from politics, economics and culture. Positions are assigned and speeches are held on the subject of a controversial issue. In this way, rhetorical skills, confident appearance and argumentation techniques are trained. All information can be found online or can be requested via email at vorstand@debattierclub-vechta.de.
---
Julia Laakmann completed her compulsory placement in the orphanage Yovokopé in Togo as part of her Education Studies. The locals' positive mood and joy despite the situation in the orphanage, like simple everyday living conditions, poverty and inadequate electricity and water supply, impressed her so much that she founded an association to improve living conditions in the village.
Ein Lächeln für Togo e. V. collects donations in kind and money and sends them to Togo once a year.
---
Local Erasmus initiative of the University of Vechta. The members encourage networking between students of the University of Vechta and international students, as well as the local students' interest in studying abroad. In addition, they offer international students the opportunity to attend various programmes and events and to integrate more easily into everyday university life. They are always happy to welcome new members!
---
The Queere Gruppe Uni Vechta meets every first Tuesday and third Wednesday during the lecture period to discuss various topics from inside and outside the "queer world" in a relaxed atmosphere.
---
The refugee CommUNIty is a student initiative that committed students founded in 2015. Since then, sub-groups have formed, such as the donation, language or leisure group, which mainly support refugees in the Vechta region.
---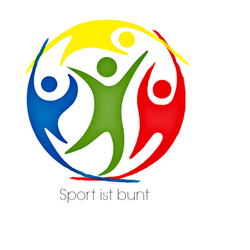 Sport is colourful, diverse and it connects – regardless of origin, appearance or religion. With this motto, the student initiative was founded in Vechta to do sports together with refugees in Vechta. Sport creates a meeting place where different cultures meet, work out together in a game and have fun in the community. The group is always happy to welcome new members!
---
UniChor (University Choir)
All interested students and employees of the University of Vechta may sing in the University Choir. Usually, the University Choir performs the songs it has worked on in a concert at the end of each semester. Christian Kollenbach, teaching staff for specific tasks in Music Education, is the director.
Please register via Stud.IP (course 13013, "MU-1.3 Grundlagen des Umgangs mit eigener Stimme (UniChor)") or via email to the choir director: christian.kollenbach@uni-vechta.de
---
The student initiative ruhepunkt was founded at the beginning of the winter semester 2020/2021. The initiative organises and plans courses, workshops and projects around the topic of meditation and mindfulness. The offers provide students at the University of Vechta with an opportunity to switch off from everyday university life, make it easier to deal with difficult life situations and find peace of mind within themselves. The focus is on instructions for inner peace and calm. The initiative's offers are diverse, vary throughout the semesters and attach particular importance to cooperation with experts from the Vechta region. If you have any questions or would like to register, please contact Laura Bischoff (laura.bischoff@mail.uni-vechta.de).
---