Der TestDaF ist eine international anerkannte Sprachprüfung auf Niveau B2/C1 des Gemeinsamen Europäischen Referenzrahmens für Sprachen (GER) und wird von allen Universitäten und Hochschulen in Deutschland als Nachweis der sprachlichen Studierfähigkeit anerkannt. Der TestDaF ist also die Prüfung für Sie, wenn Sie an der Universität Vechta oder an einer anderen Hochschule in Deutschland studieren möchten. Die Universität Vechta ist seit Oktober 2011 ein lizenziertes Testzentrum für den TestDaF.
Der TestDaF - eine kompetenzorientierte Prüfung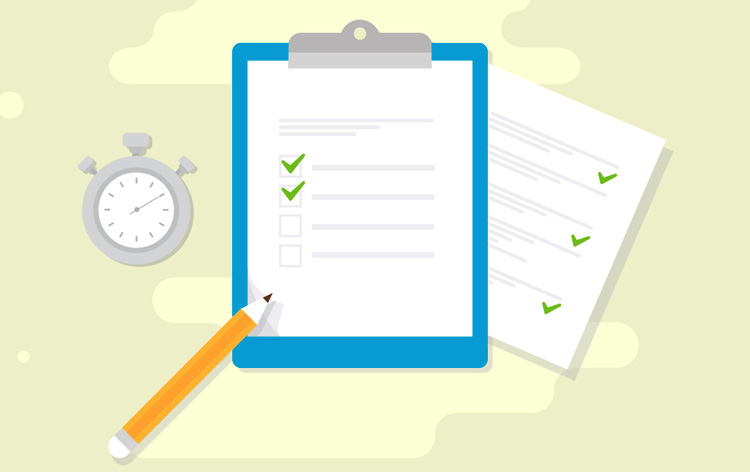 Der papierbasierte TestDaF
Der TestDaF prüft die vier Kompetenzen Lesen, Hören, Schreiben und Sprechen. Im papierbasierten TestDaF erhalten Sie in jedem Prüfungsteil gedruckte Aufgabenhefte. Sie bearbeiten die Aufgaben in den Heften und notieren Ihre Antworten handschriftlich auf Antwortbögen. Auch Ihren Text im Prüfungsteil "Schriftlicher Ausdruck" schreiben Sie per Hand auf Papier. Nur der Prüfungsteil Sprechen findet am Computer statt. Ihre Antworten werden aufgenommen und zur Bewertung ans TestDaF-Institut geschickt. Es gibt also kein Prüfungsgespräch mit einem Prüfer oder einer Prüferin.
The TestDaF institute provides information on the paper based version of the TestDaF in more than 20 languages. Click here to access information on the TestDaF in English or your native language.
Der digitale TestDaF
Im Oktober 2020 hat das TestDaF-Institut zusätzlich zur papierbasierten Version einen neuen digitalen TestDaF eingeführt. Auch der digitale TestDaF besteht aus den vier Prüfungsteilen Lesen, Hören, Schreiben und Sprechen. Anders als bei der papierbasierten Version bearbeiten Sie beim digitalen TestDaF aber alle Prüfungsteile am Computer. Das bedeutet, dass Sie Ihre Antworten zu offenen Fragen und Ihren Text im Prüfungsteil Schreiben auf der Tastatur tippen müssen. Bitte beachten Sie, dass der digitale TestDaF nicht nur eine neue technische Form der Prüfung ist, sondern auch neue Aufgaben enthält.
An der Universität Vechta werden Testtermine für den digitalen TestDaF vermutlich ab der 2. Jahreshälfte 2022 angeboten.
Die geplanten Termine für papierbasierte TestDaF-Prüfungen finden Sie in der Tabelle unten. Welche TestDaF-Termine 2022 an der Universität Vechta tatsächlich durchgeführt werden können, hängt auch von der weiteren Entwicklung der Corona-Pandemie ab. Bitte schreiben Sie uns bei Interesse an einem Termin eine Mail.
| Nr. | Prüfungstermin | Termine in Vechta | Anmeldefrist | Hier geht´s zur Anmeldung | Prüfungsgebühr in Deutschland |
| --- | --- | --- | --- | --- | --- |
| T115 | 24. März 2022 | kein Angebot | 22.11.2021 - 24.02.2022 | TestDaF-Institut | 195 € |
| T116 | 18. Mai 2022 | JA | 22.11.2021 - 20.04.2022 | TestDaF-Institut | 195 € |
| T117 | 13. Oktober 2022 | offen | 18.08.2022 - 15.09.2022 | TestDaF-Institut | 195 € |